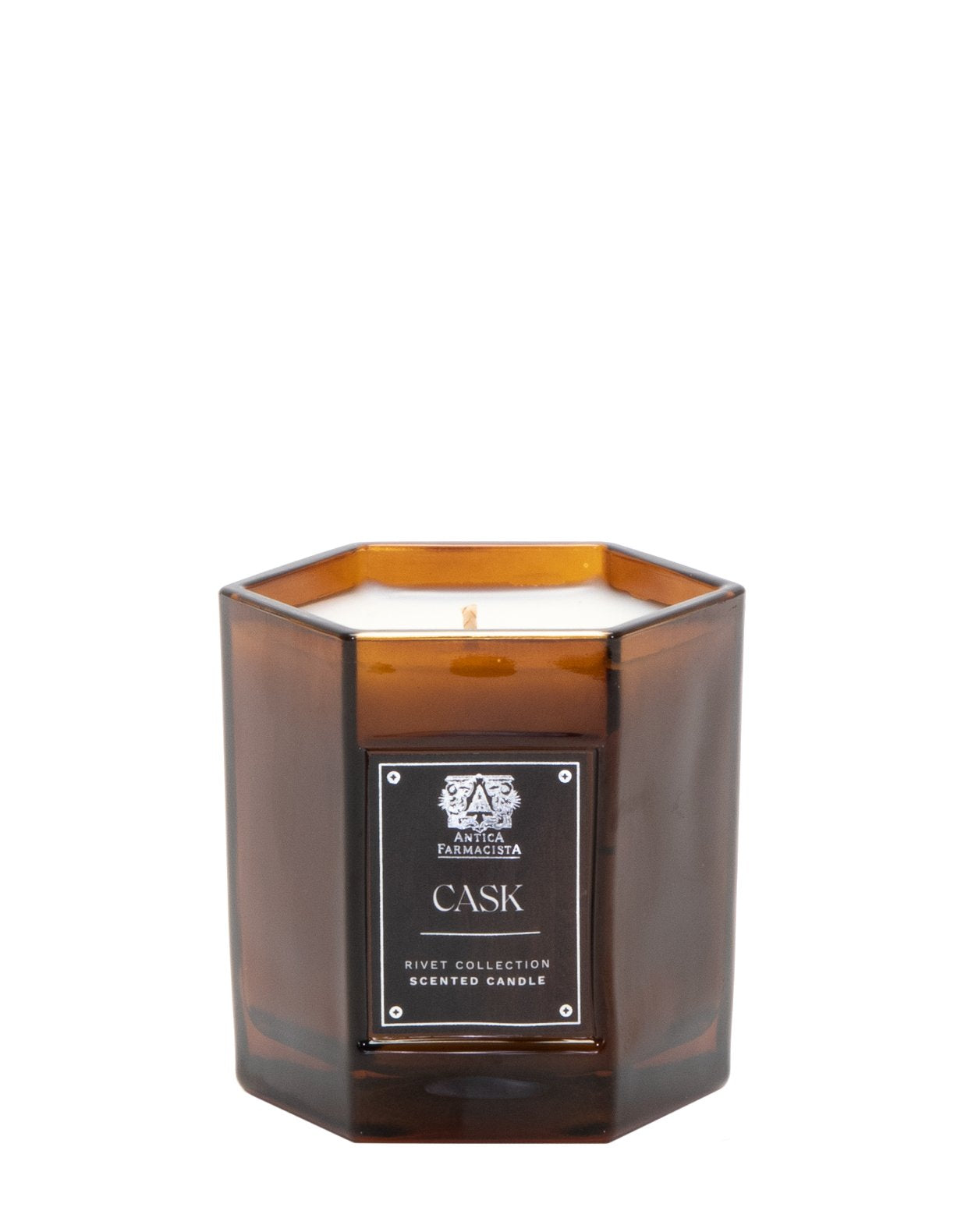 ANTICA FARMACISTA 9 0Z CASK CANDLE
TOP:
Mandarin, Black Currant, Rose
MIDDLE:
Dark Rum, Rich Cognac, Whiskey
BASE:
Worn Leather, Tobacco, Oud, Mexican Vanilla
THE FRAGRANCE:
A cozy accord of rich cognac, worn leather and earthy tobacco. A hint of rose is layered with creamy vanilla and distilled rum. An intoxicating elixir.
THE PRODUCT:
Introducing the Rivet Collection, inspired by the connective power of fragrance. Galvanized by the rivets that move us through land, air and sea, we deliver a modern collection, connecting design and destination. Our signature hexagonal candle glass, filled with our soy-paraffin wax blend, results in 60 hours of beautifully scented illumination. Packaged in a luxe decorative box that includes a set of Antica's signature matches.