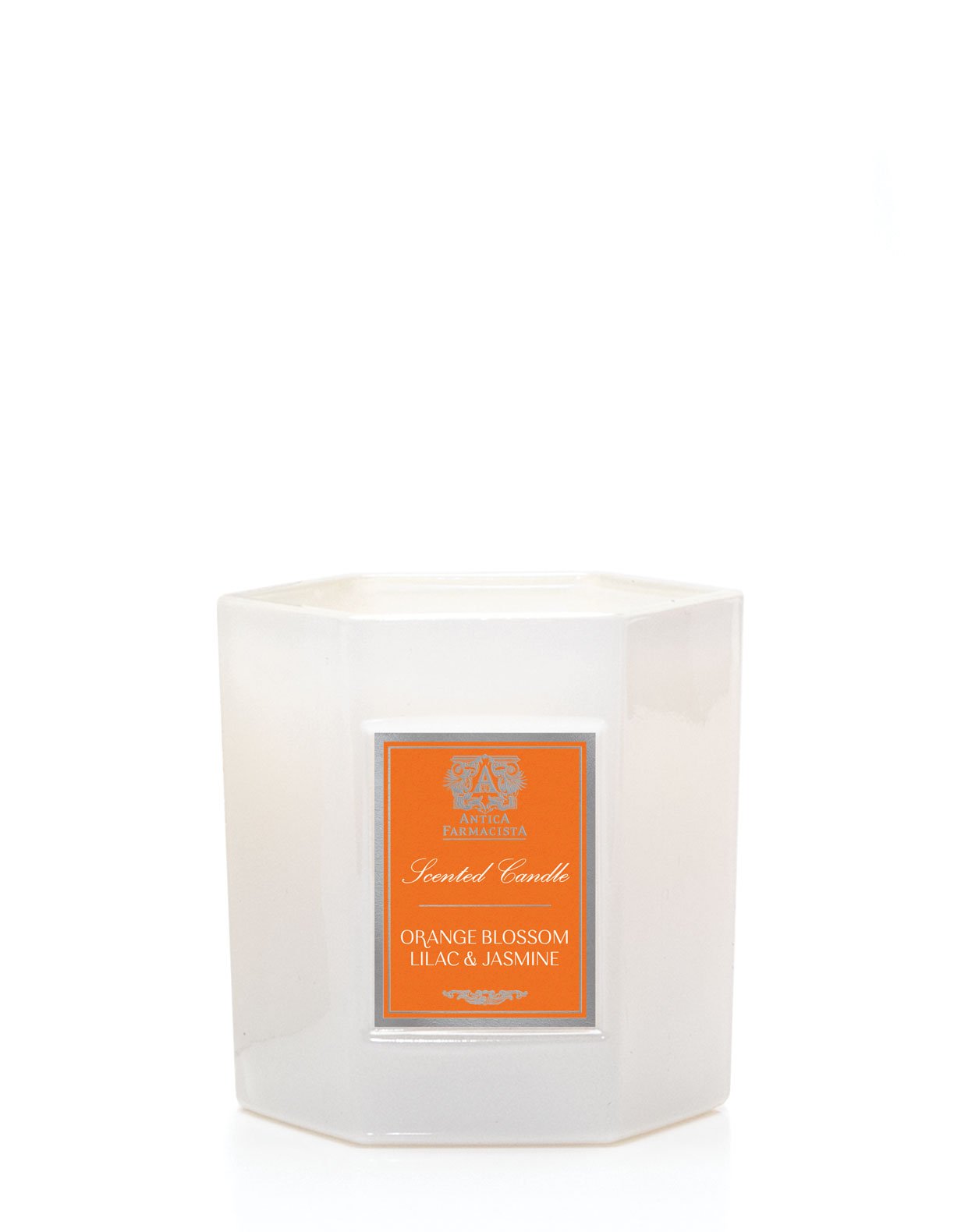 ANTICA FARMACISTA ORANGE BLOSSOM, LILAC & JASMINE 9 OZ CANDLE
TOP:
Mandarin, Sicilian Lemon, Grapefruit
MIDDLE:
Jasmine, Lily Of The Valley, White Lilac, Orange Blossom
BASE:
Madagascar Vanilla, White Musk, Rosewood
THE FRAGRANCE:
A gorgeous rendition of a classic orange blossom scent. This bright fragrance begins with captivating citrus notes of mandarin and Sicilian lemon blending beautifully with floral notes of orange blossoms, jasmine and lily-of-the-valley.
THE PRODUCT:
Introducing our new Hexagonal 9oz Candle. Our signature soft white glass, filled with our soy-paraffin wax blend, results in 60 hours of beautifully scented illumination. Packaged in a luxe hinged box, embellished with a pearlescent croc texture. Each decorative box includes a set of Antica's signature matches.