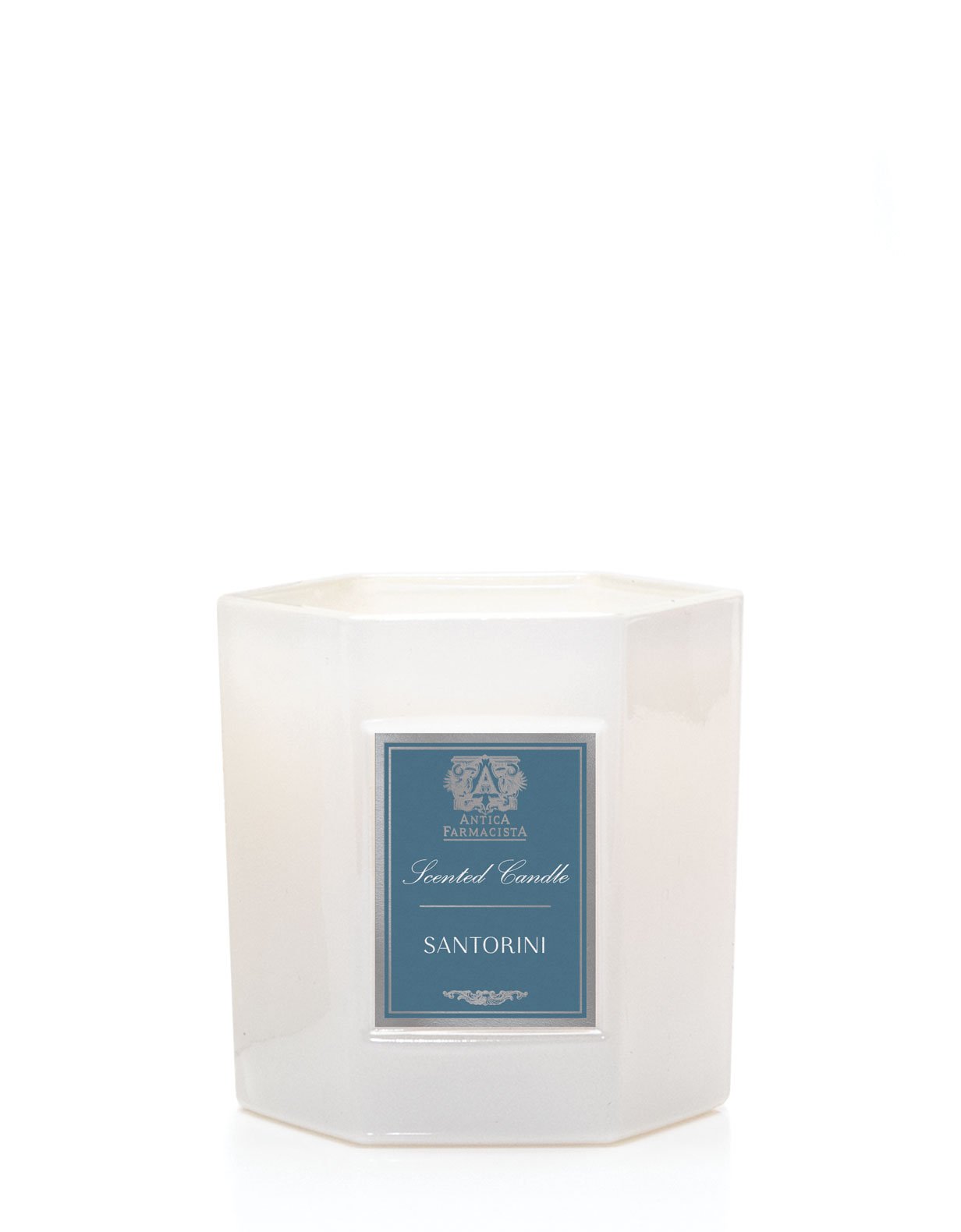 ANTICA FARMACISTA SANTORINI 9 OZ CANDLE
TOP:
Crisp Bergamot, Brisk Saltwater, Green Verbena
MIDDLE:
Jasmine, Mimosa, Herbaceous Lavender
BASE:
Rich Vetiver, Sandalwood, Musk
THE FRAGRANCE:
A medley of crisp citrus and green notes artfully paired with exotic spice and natural wood essences. Top notes of vibrant Italian bergamot sweet verbena and fresh vetiver are enhanced by the subtle sweetness of rosewood, sandalwood and cardamom.
THE PRODUCT:
Introducing our new Hexagonal 9oz Candle. Our signature soft white glass, filled with our soy-paraffin wax blend, results in 60 hours of beautifully scented illumination. Packaged in a luxe hinged box, embellished with a pearlescent croc texture. Each decorative box includes a set of Antica's signature matches.