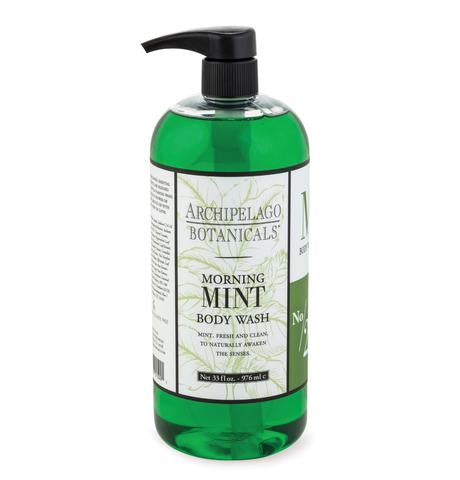 ARCHIPELAGO 33 OZ MORNING MINT BODY WASH
Mandarin, Fresh Basil, Wild Mint, and Tea Leaves

Made from a blend of Wild Mint and Fresh Basil, our Morning Mint Body Wash gently cleanses the skin while naturally stimulating essential oils will awaken your senses.

Apply body wash in the shower and rinse thoroughly. Suitable for both dry and sensitive skin types.