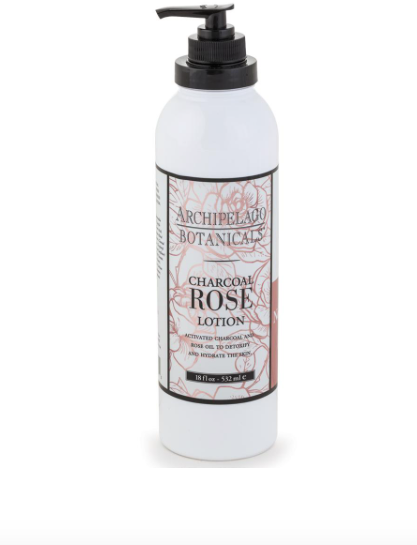 ARCHIPELAGO CHARCOAL ROSE 18OZ LOTION
With an enticing blend of subtle charcoal and fresh rose, the charcoal rose lotion will leave your skin feeling moisturized without leaving a greasy feel. 
For best results and skin that looks young and healthy, moisturize daily – and especially right out of the shower or bath. Drink a lot of water and reapply as needed during the day.
Net Contents: 18 fl. oz./ 532 ml
Paraben Free
Gluten Free